Conceived as a clearing in the woods, the landscape architecture complements the clean lines of a mid-century modern, cantilevered home by adding color, shadow, and movement.
Steel retaining walls and precise grading maneuvers create structure, and roof scuppers and rainwater features define two intimate courtyard spaces. Design goals included protecting and highlighting existing trees, highlighting the limestone shelf of the Balcones Escarpment, having little to no lawn, and a seamless indoor/outdoor experience.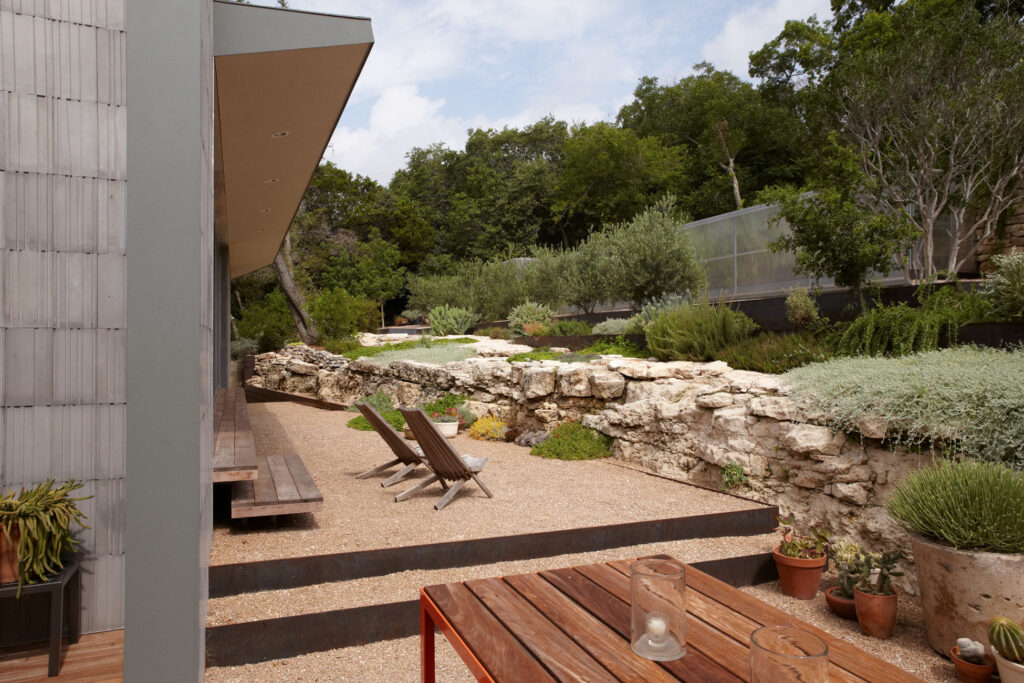 Water sensitivity is highlighted throughout the planting palette; drought tolerant plant species unite the wooded (shade) and open landscape (sun) typologies.
Studio Balcones collaborated with Michael Young and Pollen Architecture to ensure that the landscape and building had a fluid dialogue between outside and inside including coordinating details of the exterior wood bench at the family room's accordion window, the slot window view of dry stack masonry supporting tree roots growing out of the limestone shelf, and creating a new entry courtyard experience at the carport.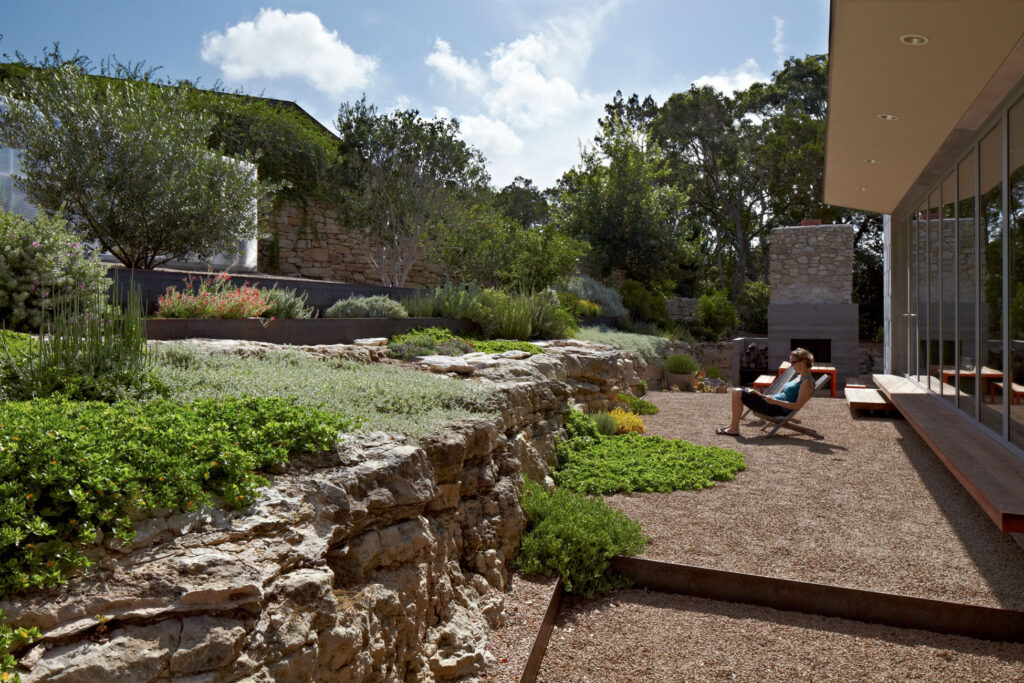 The Project was featured on the 2011 AIA Austin Tour of Homes and has been featured in Dwell, Texas Architect, and Tribeza.