In Central Austin, a retired couple bought a home built in the 1940s on a half-acre lot backing up to Waller Creek. They love trees, and thus they loved the wooded property as it features ten heritage and protected trees.
Working collaboratively with Clayton & Little Architects on the gut remodel and addition, we wove together the house, carport, a back deck, screened porch, and terraced staircase – blurring the line between the house and landscape and creating an inside/outside experience. The one-story house is completely ADA accessible.
The driveway is stabilized decomposed granite with concrete stripes and reads like a courtyard. There was no existing driveway, and some of the largest existing trees were next to where the new driveway wanted to be. The new driveway and curb cut were carefully navigated through the City's permitting process to protect the tree root zones.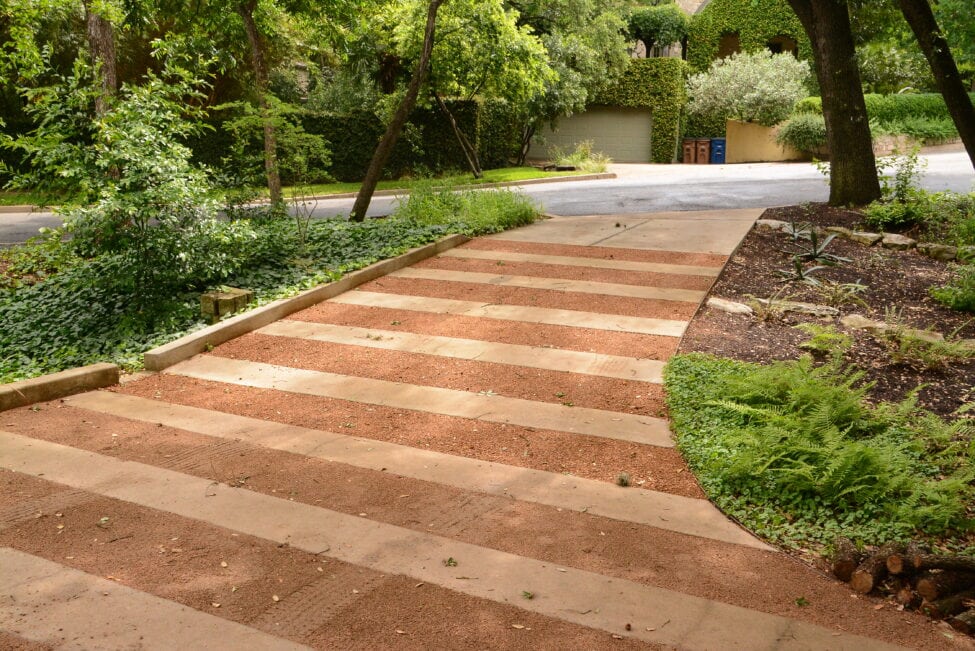 In the shaded front yard, we created a woodland garden, with native understory plantings, porous gravel walkways featuring a gabion wall covered in ferns that define a patio. Subtle terraces and a new front walkway create a new entry sequence, and understory trees were added to create more privacy from the street.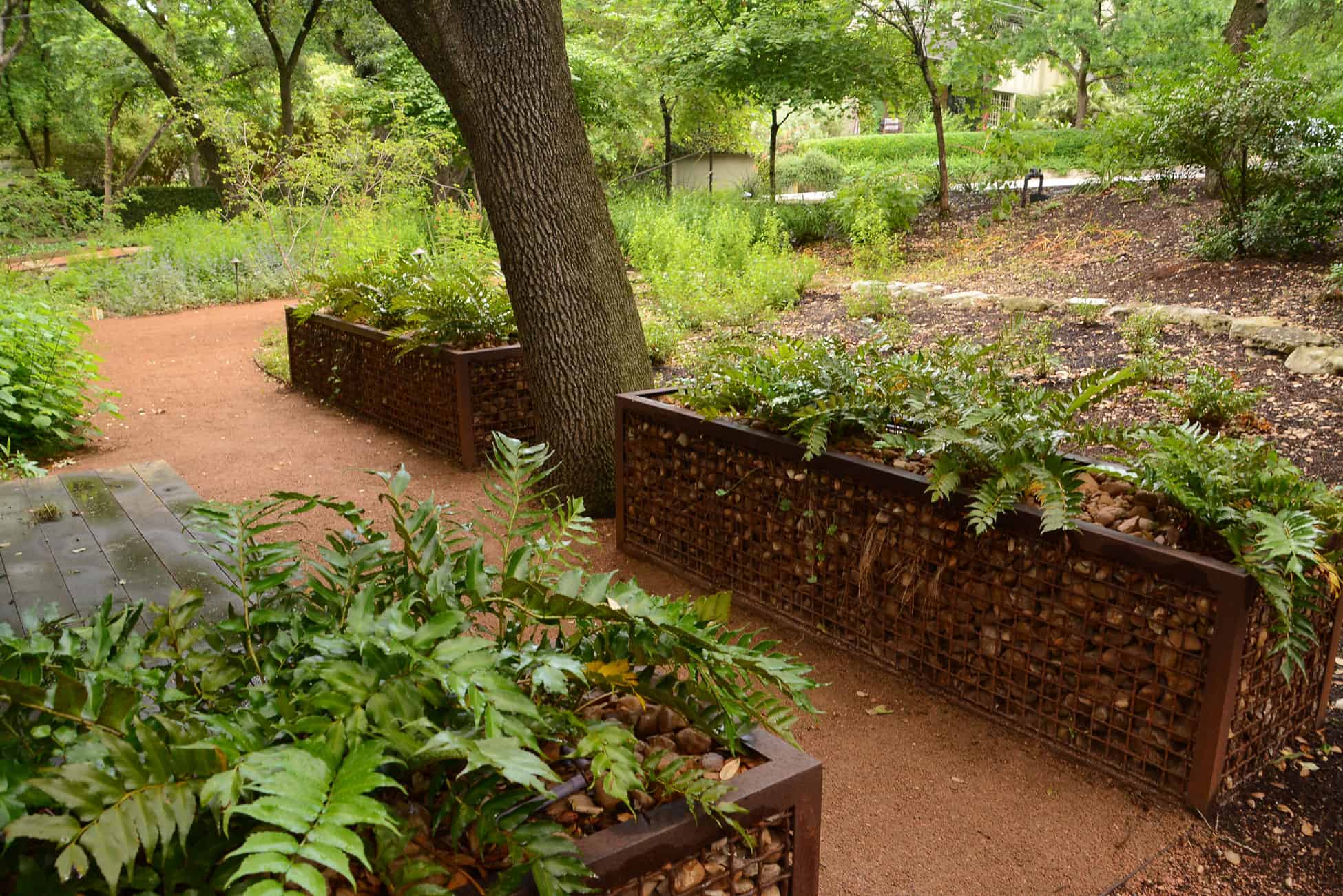 In the sunnier backyard, an amphitheater and stage are cut into the grade of the lawn with steel edging. This performance/gathering space supports many gatherings of three generations of a highly creative family.
The project includes a 12,000-gallon rainwater harvesting system, with one above ground galvanized steel cistern as well as two rainwater bladders found beneath the screened porch.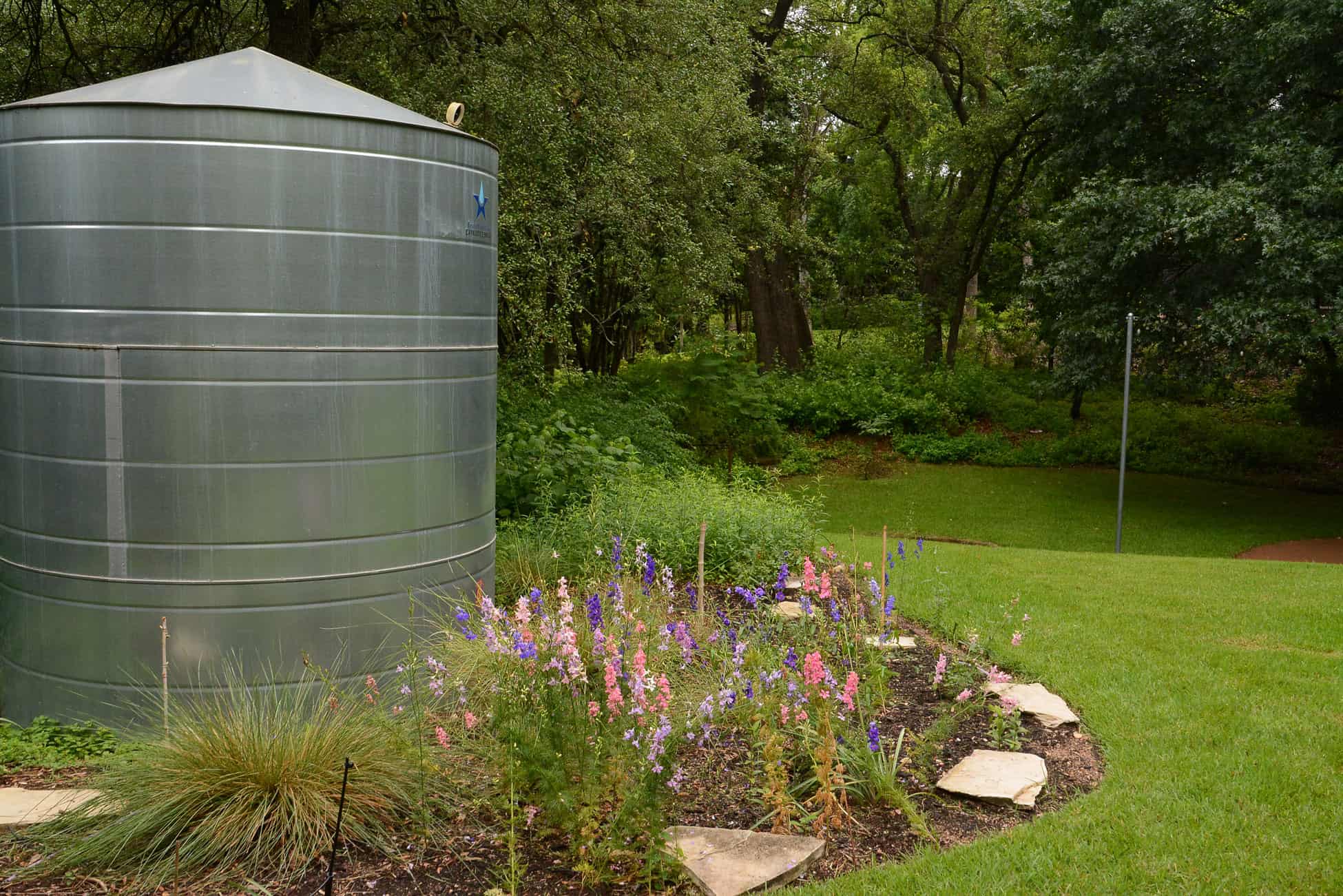 The Greenway Residence garden was featured on Central Texas Gardener, Season 26, Episode 2 "Rethinking Landscapes in Weather Challenges," and on The Garden Conservancy's Open Days 2019 Tour.