Austin Oaks is a heavily wooded 40-acre, 1970s business park undergoing a three-phase transformation with the goal of attracting creative and tech-economy tenants.
Across the site lush native plantings bring texture, movement, and artistic flair to a formerly static and outdated business park. When complete the park will be full of vibrant outdoor gathering spaces and commissioned sculptures that pop against revived caviar-black buildings.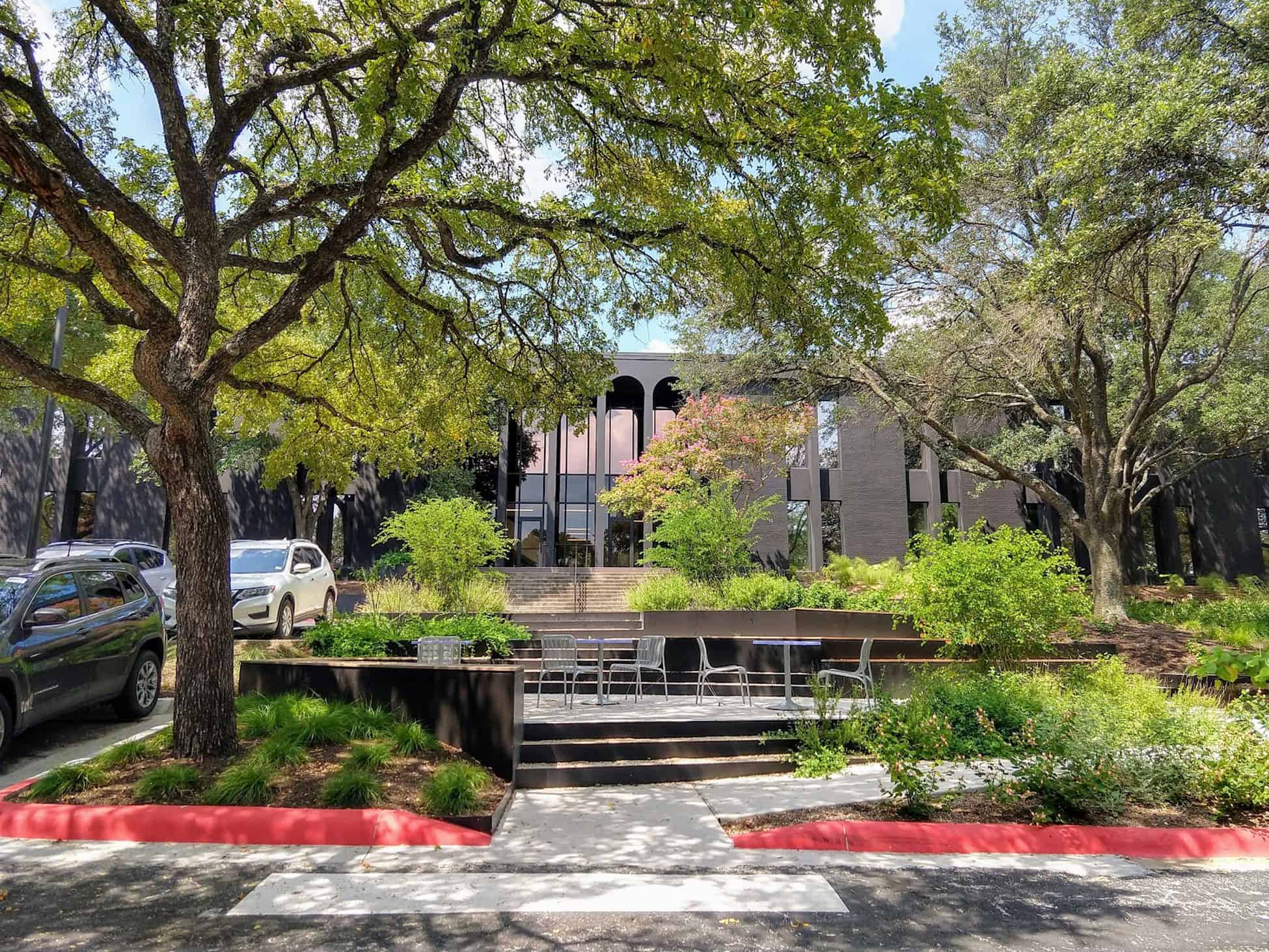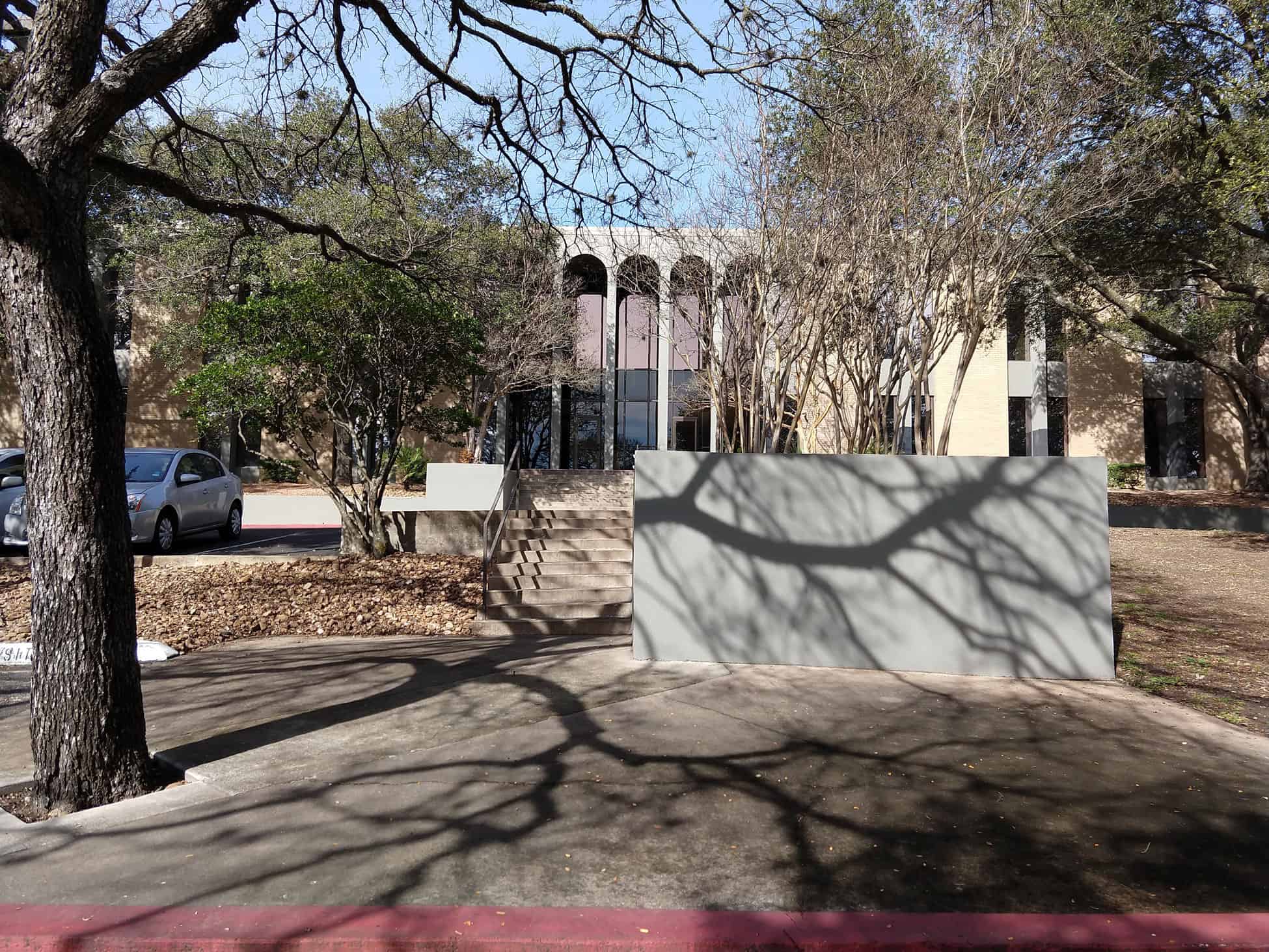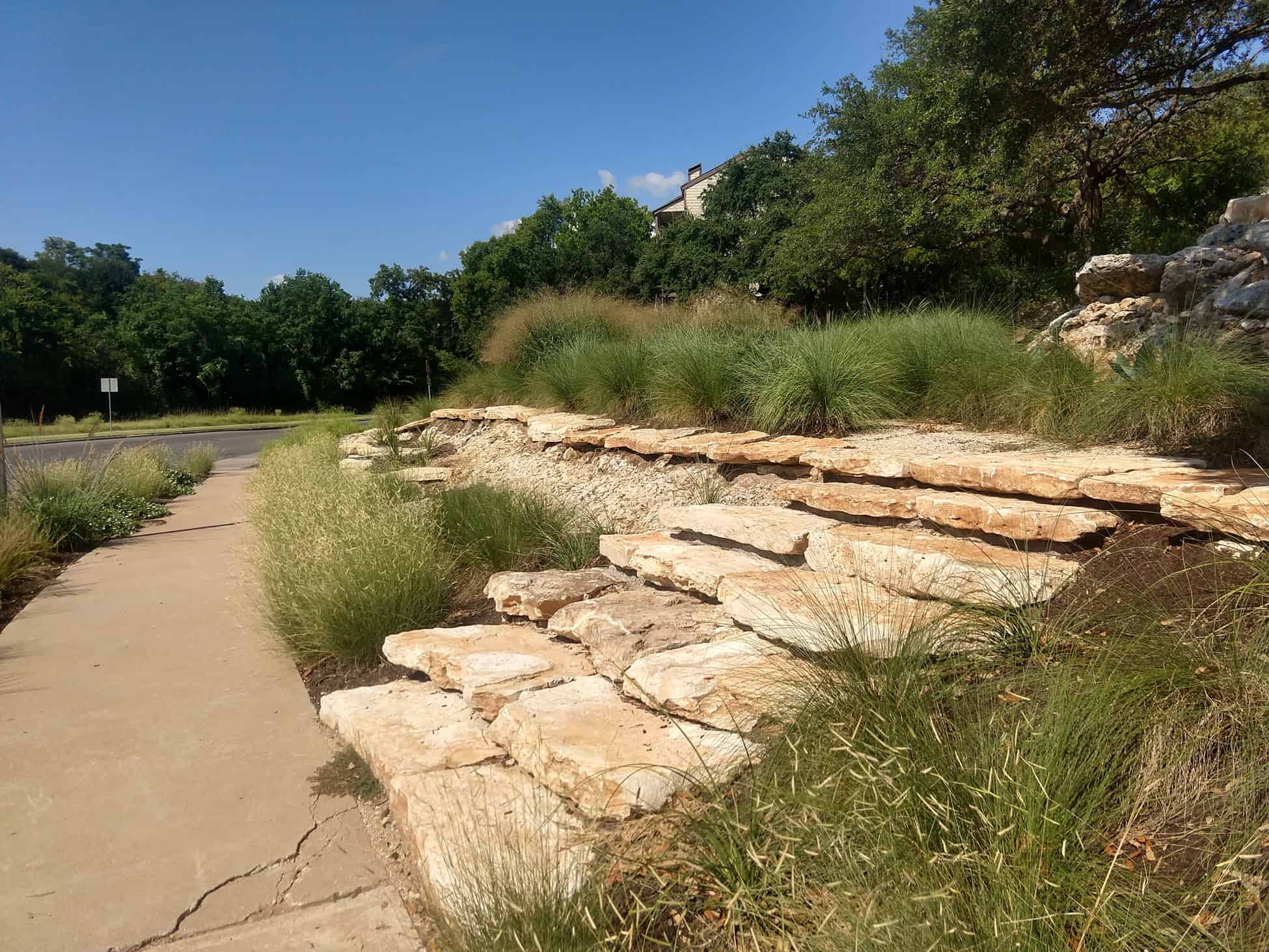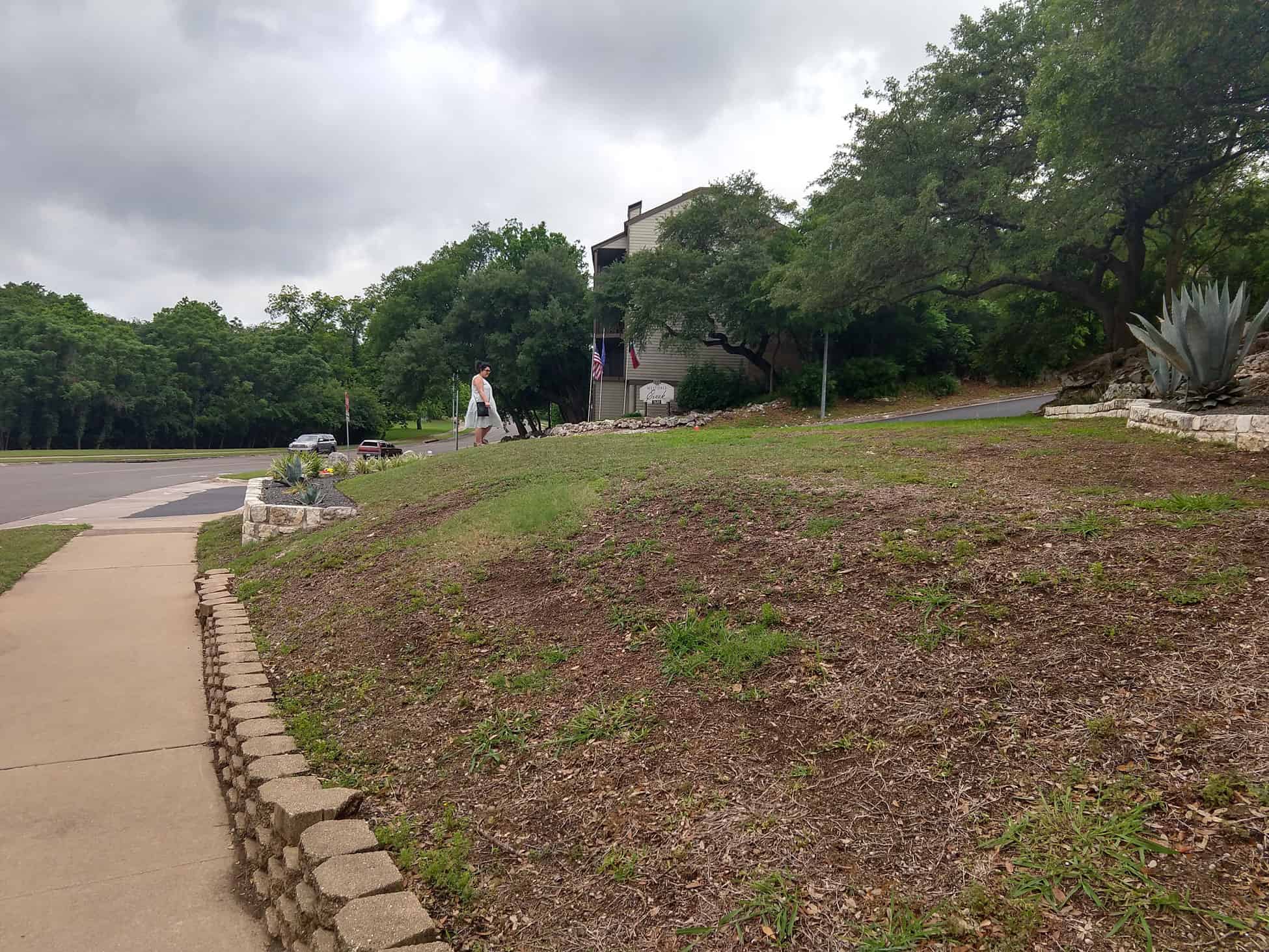 The design celebrates the numerous majestic live oak trees by protecting their critical root zones while opening up their understory for shaded seating and walkways. The plazas and courtyards become new outdoor meeting rooms, lunch rooms, and private phone call destinations. Despite challenging topography and an outdated site layout, accessible routes were established to connect these spaces to nearby buildings, parking, and public streets and sidewalks.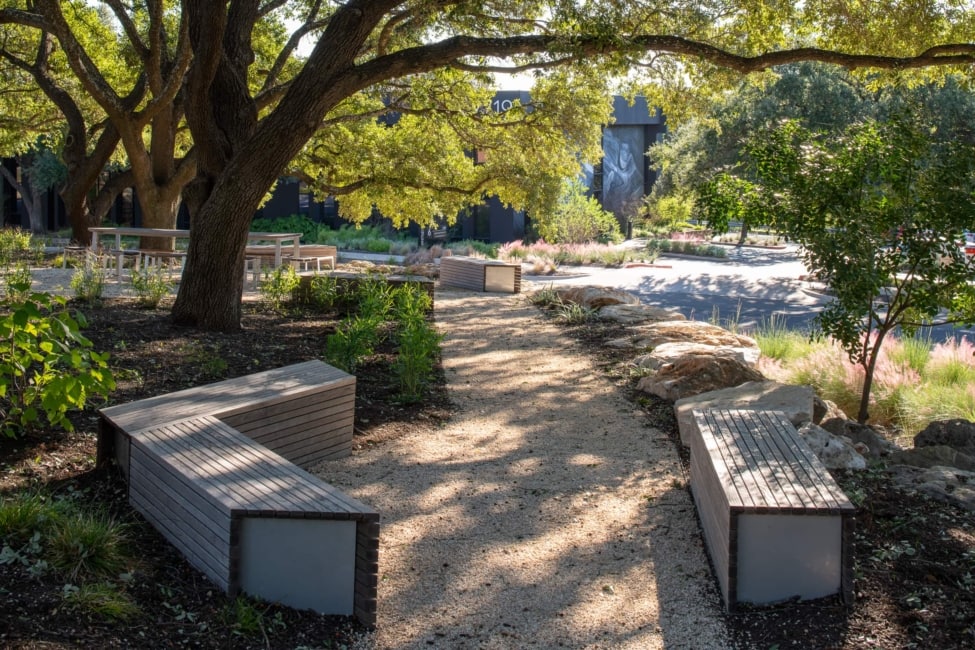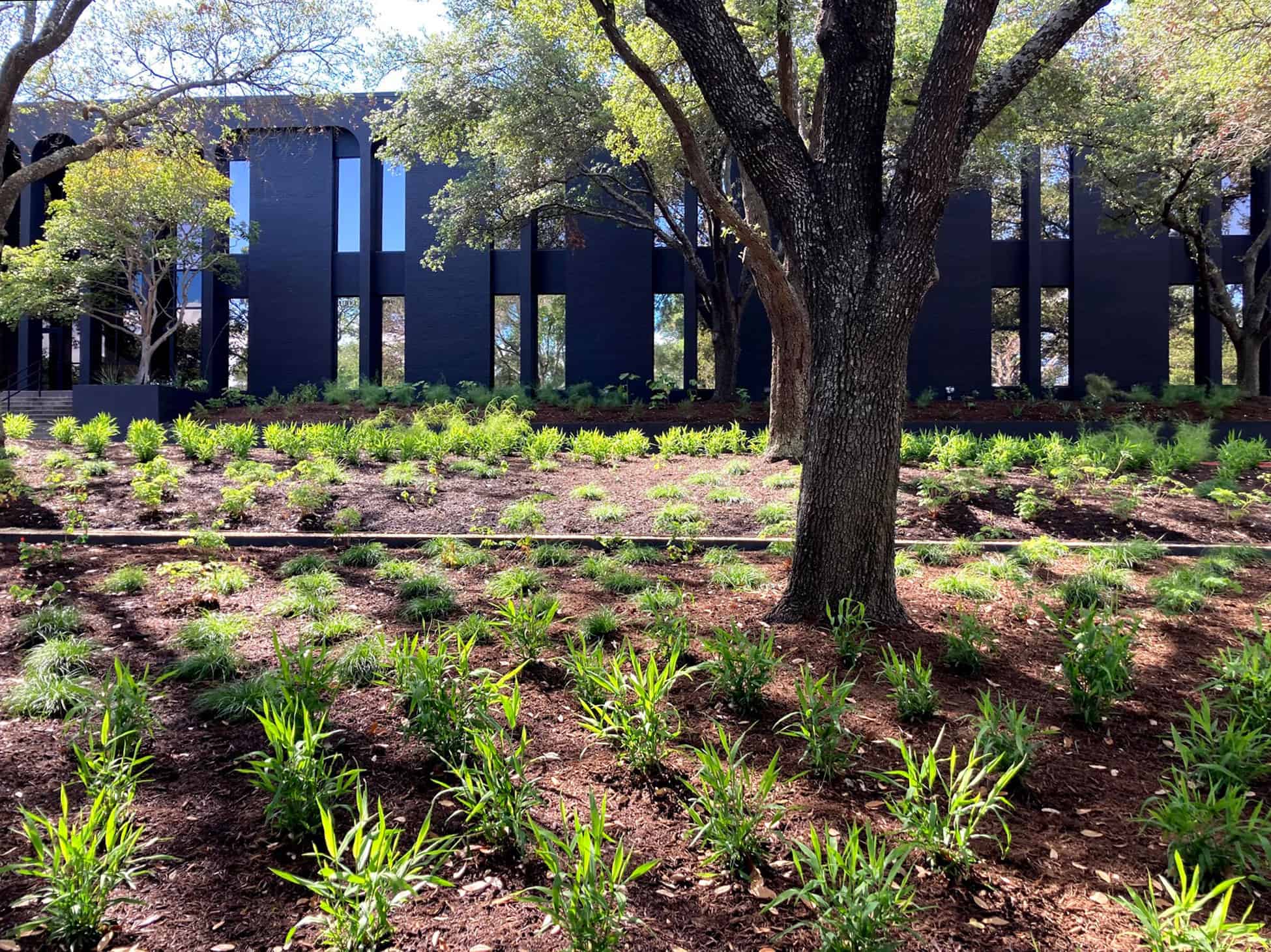 Biodiversity has been increased significantly by removing non-native and invasive species, planting a wide range of native perennials, shrubs, and understory trees, and replacing large turf areas with native drought tolerant meadows.  Compacted planting beds were aerated, concrete drainage ways removed and naturalized, existing trees were liberated from asphalt and compaction, and overall site irrigation and maintenance demand was reduced.